In 2021 St Peter's school celebrated its golden jubilee.  St Peter's began in 1971 with an enrolment of 66 students. The leadership of the school was under the Sisters of Charity.  The first principal being Sr Conrad Hannischefegen (1971 – 1972) and she was followed by: Sr Agnes Mines (1973-1974), Sr Patricia Coyle (1975), Sr Catherine Meese (1976 – 1978) and Sr Judith Peart (1979 – 1985).  St Peter's first lay principal was Margaret Duggan who began her leadership in 1986.
The charism of the sisters of Charity is 'to share the love, tenderness, and concern of Christ with all whom we meet, seeing Christ in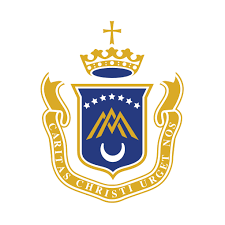 everyone'.  This speaks of a strong sense of faith and social justice, and is continued at St Peter's to this day with the importance we place on helping our students to know what it means to be part of a faith community, and to take social action in response to a need.  We owe a great debt to the sisters for the wonderful contribution made in beginning St Peter's School.
St Peter's school is located in the north western in the suburb of Keilor East, approximately 16 km north-west of the CBD. The school site is located on 2A Parkside Avenue, Keilor East.
Although our school families' population represent many cultural groups (European, Asian, African and from the subcontinent), a majority of students are predominantly third generation European. 
St Peter's school families are supportive and actively involved in the school.
---
Acknowledgment of Country
We would like to acknowledge the traditional custodians of this land , the Wurundjeri Woi-wurrung people of the Kulin Nation,  and pay our respect to the Elders both past, present and future for they hold the memories, the traditions the culture and the hope of their people.